THRAPSANO AGRICULTURAL

OLIVE OIL PRODUCERS

COOPERATIVE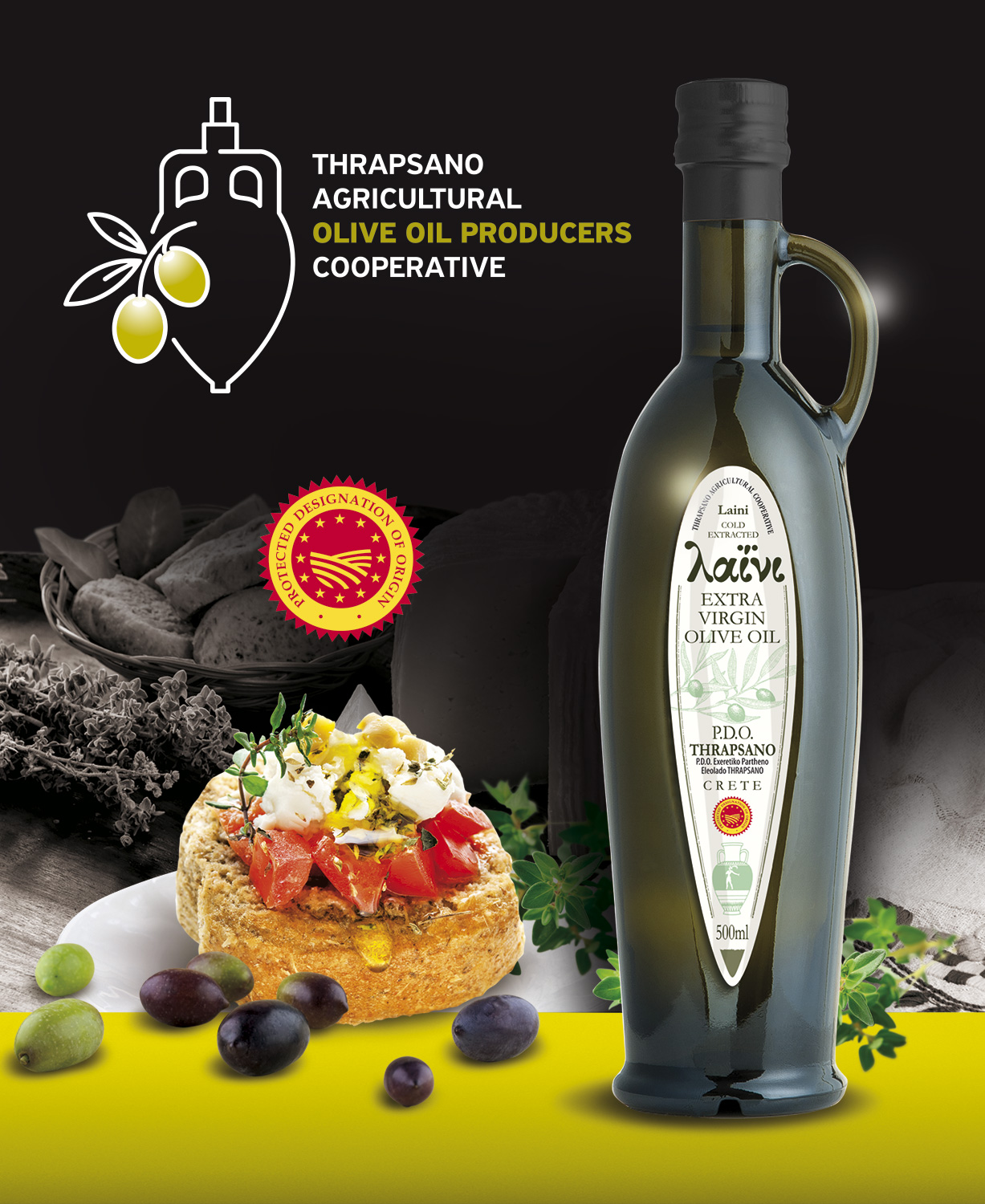 Thrapsano lies approximately halfway into Crete's District of Heraklion, on a semi-mountainous area.

The quality traits of the olive oil the Thrapsano Agricultural Olive Oil Producers Cooperative produces are interwoven not only with the olive tree varieties cultivated in the area (Psilolia and Koroneiki); the soil's composition; and the area's
climate, but also with the way the olive fruit is harvested and then processed (via the joint extraction method).
As a result, the olives yield an olive oil that has a pale green tint, a pleasing bittersweet taste, and a fruity aroma.